Music City Bowl Preview: No. 21 Tennessee vs. Nebraska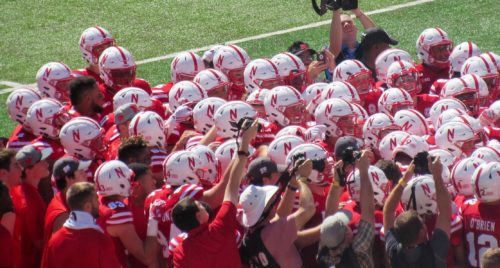 SUX Sports/Josh Sachnoff
By Alex Grosvenor
December 30th: No. 21 Tennesee vs. Nebraska 2:30 PM CT ESPN 
Nebraska and Tennessee will meet for just the third time in history on December 30th, as they face off in the Music City Bowl in Nashville, TN.  The Huskers are seeking a 10-win season for the first time since 2012 when they finished 10-4.
Nebraska enters the game with a 9-3 record after a disappointing end to its regular season.  The Cornhuskers will be without their top three players in Tommy Armstrong (torn hamstring), Jordan Westerkamp (torn meniscus), and Nathan Gerry (ineligible).  All three seniors were chasing school records at their respective positions. Armstrong set many school records including total touchdowns and total offense. Westerkamp has caught a pass in 35 straight games and will finish one game shy of tying the school record of 36 set by Johnny Rodgers in 1972.  Gerry is sixth in school history in career tackles and will finish three tackles shy on the school's top 5 career tackles list.  He will also finish one career interception shy of the school record.
Nebraska's backup quarterback, Ryker Fyfe, is still recovering from a broken wrist (non-throwing) he suffered against Maryland. He has practiced the last three weeks but has not taken snaps under center until this past week. Nebraska's top two running backs – Terrell Newby (knee) and Tre Bryant (hamstring) – are both questionable for the Music City Bowl. The good news is the offensive line is back to full strength for the first time since fall camp.
Tennessee has faced its own share of adversity this season. Coming into the year, Butch Jones' squad was a big favorite to win the SEC East before losing four of its final seven games. The Volunteer offense, led by four-year starting quarterback Joshua Dobbs, is averaging 36 points per game. The Vol defense has been abysmal though, as it allowed an average of 661 yards in its final three games.
Bowl games are unpredictable because some teams are more motivated than others.  Tennessee will be playing two hours from its home in Knoxville following a season that didn't live up to the hype. Nebraska will be without two of its captains and Tommy Armstrong. The difference in this game will be how productive Nebraska can be offensively against the Volunteer defense. Both teams struggled down the final stretch of the season and will be hoping to end the year on a good note.
Prediction: Tennessee 31, Nebraska 17