2017 Big 12 Conference Preview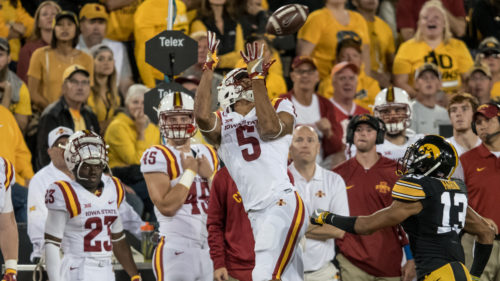 ISU Athletic Communications
Oklahoma Sooners  11-2  8-1  (1st in Big 12)  
Oklahoma was a clear favorite to play in its second College Football Playoff in three years, then head coach Bob Stoops shocked the college football world by stepping down after 18 seasons. In steps offensive coordinator Lincoln Riley, who has turned Oklahoma into one of the biggest offensive-juggernauts in college football. The Sooners have averaged an impressive 43.7 points per game under Riley the past two years. The talent is clearly there, but will the transition from Stoops be a factor in Oklahoma competing for a Big 12 title and playing for a national championship?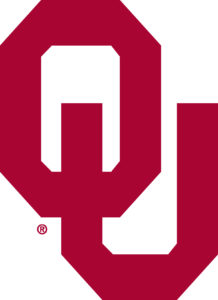 Baker Mayfield returns for his senior season with national championship on his mind. Mayfield, a 2016 Heisman Trophy finalist, passed for an astounding 3,965 yards and 40 touchdowns with just eight interceptions. The departures of Dede Westbrook, Samaje Perine and Joe Mixon could hurt some of that production after all three combined for 2,435 rushing yards, 2,168 receiving yards and 47 touchdowns. Mayfield gets All-Big 12 tight end Mark Andrews back in the pass game, but it's uncertain how much production he will have from the backfield with the Perine-Mixon tandem gone. Sophomore Abdul Adams could end up with a bulk of the carries.  The offensive line returns all five starters, including All-American left tackle Orlando Brown.
Mike Stoops' defense has the potential to be the best in the league this year with the playmakers it has returning. The secondary is loaded with talent in All-Big 12 cornerback Jordan Thomas (17 pass breakups) and strong safety Steven Parker (63 tackles). All-Big 12 linebacker Ogbonnia Okoronkwo will spearhead the linebacking corps after finishing last season with 71 tackles and nine sacks. The question comes up front where Stoops replaces three starters after switching to a 4-3 scheme.
The Sooners will look to seek revenge in Week 2 when they travel to Ohio State for a non-conference showdown. They fell at home to the Buckeyes 45-24 last season. If Oklahoma loses a regular conference game it could come on the road at Kansas State (Oct. 21) or at Oklahoma State (Nov. 4). Advancing to Arlington for the Big 12 Championship seems almost inevitable, it's just if they can stay in the CFB Playoff picture.
Oklahoma State Cowboys  10-3  7-2  (2nd in Big 12)
Here we go again! The Pokes are a heavy contender to win the Big 12 Conference, but can they beat in-state rival Oklahoma to do so? Despite the success of the program under Mike Gundy the past 12 years, Oklahoma State has won only one conference title (2011) and beaten Oklahoma just twice. The talent is there in Stillwater, it's just a matter of coming away with those key wins.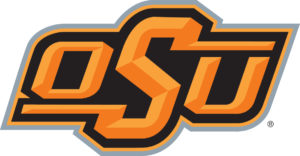 Quarterback Mason Rudolph opted to return for his senior season after completing 63.4 percent of his passes and recording 4,091 passing yards with 28 touchdowns. Rudolph is only 547 yards away from becoming the program's all-time leading passer. Not only is Rudolph back, but both sophomore leading rusher Justice Hill and go-to senior wide receiver James Washington return to one of the nation's most prolific offenses. Hill rushed for 1,142 yards and six touchdowns, while Washington had 71 receptions for 1,380 yards and 10 touchdowns. Second-team All-Big 12 right tackle Zachary Crabtree will anchor the offensive line.
Oklahoma State has the luxury of an explosive offense that can outscore opponents, which makes defensive coordinator Glenn Spencer's life much easier. The defense held opponents to 26.5 points per game (3rd in the Big 12) last season, but only five starters are back and replacements are needed in every unit. Gone is safety Jordan Stern's 101 tackles and tackle Vincent Taylor's 13 tackles for a loss, putting senior linebacker Chad Whitener (71 tackles) and safety Tre Flowers (61 tackles) in charge.
Oklahoma State's first test comes in non-conference play at Pittsburgh (Sept. 16), who it knocked off at home last season 45-38. Back-to-back road trips to Texas and West Virginia at the end of October, followed by a home matchup against Oklahoma on Nov. 4, is going to be tough to get through unscathed. That difficult three-week span will then be followed by a trap game at Iowa State, who the Pokes have only defeated by an average of 5.5 points the past two years. Despite what happens, Gundy's squad should be good enough to reach Bedlam Part II in Arlington on Dec. 2.
Kansas State Wildcats  9-3  6-3  (3rd in Big 12) 
At 77 years young, Bill Snyder returns for his 26th season following a throat cancer scare that caused many to wonder if he would return this year. Snyder received his final treatment back in early March and is now back to lead a team that has the talent to win a Big 12 Championship. 
Dual-threat senior quarterback Jesse Ertz played a big role in Kansas State winning six of their final seven games last year. Ertz passed for 1,755 yards, rushed for 1,012 yards and accounted for 21 total touchdowns. The Wildcats' ground attack ranked 22nd in the nation last season and returns a group of running backs. That group includes sophomore Alex Barnes and junior Justin Silmon. Despite missing the final two games last season because of injuries, Barnes set a program record of 7.9 yards per carry and didn't record a loss on a single carry. All-big 12 junior fullback Winston Dimel returns as well after recording 12 touchdowns. Expect more productivity from the receiving corps with an explosive Byron Pringle leading the way, while the offensive line will be among the best in the league with three returning starters.
The Wildcat defense led the Big 12 in scoring (22.3 ppg) and in total yards (387.7 ypg) last season. The defensive line has talent back in tackle Will Geary and end Reggie Walker, but lose explosive pass rusher Jordan Willis and his 17.5 tackles for a loss. Despite struggling against the past last season, the secondary could be lethal in 2017 with the tandem of All-Big 12 cornerback D.J. Reed and Duke Shelley. The question comes in the linebacking unit where it must replace team-leading tackler Elijah Lee, who left early for the NFL.
Bill Snyder and Co. should start 4-0 before heading to Texas on Oct. 7. A home matchup against Oklahoma (Oct. 21) and a road trip to Oklahoma State (Nov. 18) will determine if the Wildcats advance to their first Big 12 Championship since 2003. Kansas State hasn't beaten the Sooners at home since 1996.
TCU Horned Frogs  8-4  5-4  (Tied-4th in Big 12)
Following two 11-plus win seasons, Gary Patterson's squad limped through a difficult 2016 season that was capped off by a Liberty Bowl loss to Georgia. The Frogs' 6-7 record handed Patterson just his third losing season in 16 years at the helm. There is no doubt TCU will be better this year.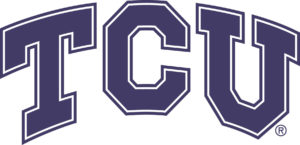 The success begins with second-year starting quarterback Kenny Hill. The Texas A&M transfer passed for 3,208 yards and 17 touchdowns, but led the league with 13 interceptions. Hill, who also rushed for 609 yards and 10 touchdowns, will get help from 1,000-yard rusher Kyle Hicks in the backfield. Hicks led the offense with 47 receptions, which is something that needs to change following a season where dropped passes plagued the offense. Taj Williams is the top returning receiver after recording 39 receptions for 702 yards and five touchdowns. The Frogs return four of five starters upfront.
Linebackers Travin Howard (130) and Ty Summers (121) racked up tackles last season and finished one and two in the Big 12. It's fair to say the linebacking corps will be in good shape yet again. That goes for the secondary as well, which returns an experienced group consisting of Niko Small and Ranthony Texada. TCU finished with a league-high 43 sacks last season, but size was clearly an issue against other Big 12 opponents. Junior tackle L.J. Collier is the top returning sack leader (4.5), while 6-4, 326-pound redshirt freshman tackle Ross Blacklock looks to be a threat up the middle.
A road trip to Arkansas will be a good starting point to see where the Frogs are at. They lost a 41-38 double-overtime thriller to the Hogs last year in Fort Worth. The first three games in league play come against Oklahoma State (Sept. 23), West Virginia (Oct. 7) and Kansas State (Oct. 14). TCU was outscored 95-22 against those three opponents last season. In the first six games, we'll see if Patterson's team has improved from last year or not.
Texas Longhorns  7-5  5-4  (Tied-4th in Big 12)
Texas upsets Notre Dame 50-47 in double overtime to start the season and Charlie Strong's job is saved. That's what the nation thought anyways, until the Longhorns finished 5-7 for a second straight season and Strong was fired after three years. "The Eyes of Texas" are now on former Houston head coach Tom Herman to get the program back to where it was just eight years ago. Herman will get the Longhorns back to its first bowl game in three years, but can he have them competing for a Big 12 title in Year 1?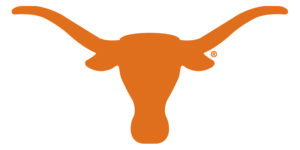 Shane Buechele is back to command the Texas offense following a 2016 freshman campaign where he threw for 2,958 yards and 21 touchdowns with 11 interceptions. With the early departure of 2,000-yard rusher D'Onta Foreman to the NFL, Chris Warren III will be called upon to head the Texas ground attack. Warren looks to stay healthy following a PCL injury that forced him to miss the final eight games of 2016. He also missed time with a hamstring injury in the spring and recently suffered a concussion. Buechele will benefit with his top three receivers back, along with an experienced offensive line anchored by All-American left tackle Connor Williams.
Todd Orlando comes over from Houston with Herman to take the reigns of a defense that returns 10 starters from last season. The Longhorns ranked a dismal 94th in the country in total defense, but Orlando is looking to change that with an aggressive mentality in a multiple 3-4 defensive scheme. The front three should be much improved with defensive end Malcolm Roach leading the way following a solid freshman campaign. Junior Malik Jefferson has All-American type talent in a linebacking unit with plenty of experience, while the secondary returns everyone including hard-hitting junior safety DeShon Elliott.
Texas hosts Maryland in its season opener and travels to highly-ranked USC two weeks later. Following testy non-conference games, its Big 12 schedule won't start out easy either. In four consecutive weeks, the Longhorns face Iowa State, Kansas State, Oklahoma and Oklahoma State. The nation will find out early what this team is made of.
West Virginia Mountaineers  7-5  5-4  (Tied-4th in Big 12)
Uncertainty over head coach Dana Holgorsen's future in Morgantown was put to rest when he received a five-year extension on December 3rd. The Mountaineers finally accomplished its first 10-win season since Holgorsen's debut in 2011. There will be a major change happening this season though, as the seventh-year head coach will hand offensive play duties off to former California offensive coordinator Jake Spavital. West Virginia loses a majority of its starting talent from last season and it's uncertain how far it could go in the Big 12 this year.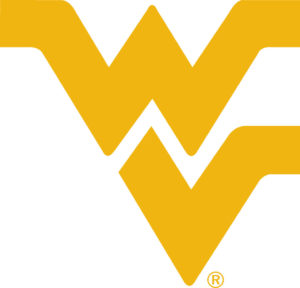 The offense loses quarterback Skyler Howard, but gains Florida transfer Will Grier who sat out last season. In 2015, Grier had the Gators at 6-0 before being suspended by the NCAA for testing positive for performance enhancing drugs. Besides the addition of Grier, West Virginia will benefit from the return of 1,000-yard rusher and 2016 Big 12 Offensive Newcomer of the Year Justin Crawford. The receiving corps loses its top two playmakers, while the offensive line loses second-team All-American center Tyler Orlosky. That means senior guard Kyle Bosch will be in charge upfront.
The only downfall to Tony Gibson's defense last year was its inability to defend against the pass. That should change with former Freshman All-American free safety Dravon Askew-Henry back in the mix following an ACL injury that caused him to miss all of last season. Al-Rasheed Benton is the top returning tackler and will headline the linebacking corps, while the question lies within the defensive line which loses all three starters.
The Black Diamond Trophy Game will be renewed in Landover, MD against Virginia Tech to open the season. The two teams haven't faced off since 2005, where the Hokies won 34-17. The backend of the Big 12 schedule  will provide the biggest challenge with road tests at Kansas State (Nov. 11) and Oklahoma (Nov. 25), along with a matchup in Morgantown against Texas (Nov. 18).
Baylor Bears  6-6  3-6  (Tied-7th in Big 12)
Baylor officially has a coach in place with Temple's Matt Rhule. Rhule, who left Temple following consecutive 10-win seasons, is in charge of repairing the image of a program that saw head coach Art Briles fired in result of a sexual assault scandal. While a dark cloud hangs over the program, Rhule at least has the talent to get Baylor back to where it has been.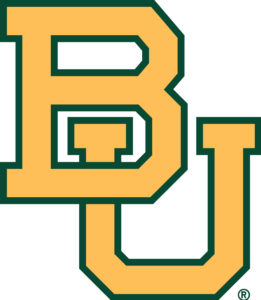 The quarterback competition is the most intriguing story for the Bears right now with sophomore Zach Smith and Arizona graduate transfer Anu Solomon battling it out for the starting job. Smith, who stepped in for the final four games of last season when Seth Russell suffered a season-ending ankle injury, threw for 375 yards and three touchdowns in a Cactus Bowl win over Boise State. On the other hand, Soloman battled injuries the past two seasons in Tucson and is hoping he can be the guy with his dual-threat playmaking ability.
The run game will be without 1,000-yard rusher Terence Williams until Big 12 play due to a shoulder injury. The ground attack should find success again after averaging a league-best 241.8 yards per game last season. The receiving corps should be deep despite losing go-to guy KD Cannon, while the offensive line returns three starters.
Look for a bigger emphasis on defense under Rhule. New defensive coordinator Phil Snow is fortunate to have a few key playmakers back from last year to take part in his 4-3 defense. All-Big 12 defensive end K.J. Smith recorded 67 tackles and 12 tackles for a loss, while linebacker Taylor Young returns as the team's top returning tackler with 93 tackles and nine tackles for a loss. The secondary is the only unit that doesn't return a starter from last year.
The Bears will go through the non-conference schedule unblemished, but the first three Big 12 contests consisting of Oklahoma, Kansas State and Oklahoma State will test this new coaching staff. To become bowl eligible for an eighth straight year, it will come down to having success in its final four games.
Iowa State Cyclones  5-7  3-6  (Tied-7th in Big 12)
The Cyclones 3-9 record last season doesn't necessarily reflect the improvements made under Matt Campbell in his first year at the helm. They lost five of those games by an average of six points and blew fourth quarter leads in three of them. With the experience Iowa State has returning, it should be poised for its best season in five years.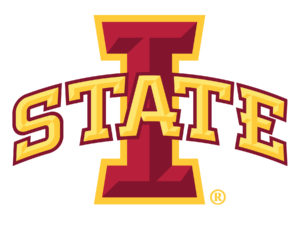 After splitting time last season with Joel Lanning, Jacob Park (1,791 yards, 12 TDs) will be the full-time starter in Ames. Plenty of playmakers return to the Cyclone offense, particularly All-Big 12 go-to senior wide receiver Allen Lazard who caught 69 passes for 1,018 yards and seven touchdowns. The All-American candidate, who is only 678 yards away from breaking the program's all-time receiving yards record, will also be joined in the receiving corps by sophomore Deshaunte Jones.
While Park will have targets in the pass game, the Cyclone run game could be even more lethal with the 1-2 punch of David Montgomery and Mike Warren. The duo combined for 1,122 yards and five touchdowns last season. The Cyclones return only one starter upfront, but will get a huge boost from 6-8, 300-pound left tackle Jake Campos who missed all of the 2016 season with a broken leg.
For a team that gave up 452.9 total yards per game last year, there is talent to be had on the Cyclone D. It starts in a talented secondary with free safety Kamari Cotton-Moya and cornerback Brian Peavy. Moya will be among the best defensive backs in the Big 12 this year. The linebacking corps returns team-leading tackler Willie Harvey and adds Lanning to the mix after making the switch from quarterback to middle linebacker. Defensive end J.D. Waggoner returns upfront after being sidelined with a shoulder injury for the second half of last season.
The Cyclones have to get off to a good start by beating Northern Iowa and Akron. Knocking off hated in-state rival Iowa for the first time in three years would be a bonus. Coming off a bye week, Iowa State hosts Texas in its conference opener on Sept. 28. A Thursday night prime-time game win over a much-hyped Longhorn squad would be monumental for the program. The Cyclones will be more competitive in Big 12 games this season and definitely turn some heads.
Texas Tech Red Raiders 5-7  3-6  (Tied-7th in Big 12)
It was just five years ago when fan favorite Kliff Kingsbury came back to Lubbock to coach his beloved Red Raiders. The seat is warming up though with a combined 24-26 record and a losing season in 2016. A blowout 66-10 loss at Iowa State was a low point for Kingsbury's squad last year. Besides focusing on wins and losses, imagine having the best offense in the nation paired with the worst defense in the nation. Averaging an astounding 43.7 points per game on offense was only good enough to win five games. That's just mind blowing. It's do-or-die time for Kingsbury right now.
After leading the nation in passing last season, Patrick Mahomes will be replaced by senior Nic Shimonek, who was a backup the past two seasons since transferring from Iowa in 2014. Shimonek saw action last year in the second half of the Kansas game when he passed for 271 yards and four touchdowns.
The receiving corps will be dominant despite losing its top playmaker in Jonathan Giles, who decided to transfer to LSU this spring. 5'11 speedster Keke Coutee, along with seniors Cameron Batson and Dylan Cantrell, will again look to cause problems for opposing defenses after the Red Raiders averaged a nation-high 463 passing yards per game in 2016. Top returning running back Da'Leon Ward is questionable for the 2017 season because of academic issues, while the offensive line presents questions with a young lineup.
One positive is that the defense can only go up from last season. Seven starters return to David Gibbs' defense, including its top two tacklers in sophomore linebacker Jordyn Brooks (86) and junior safety Jah'Shawn Johnson (77 tackles). Brooks will be joined by Dakota Allen in the linebacking corps after Allen was dismissed from the team in the summer of 2016 for burglary and theft charges. Following a year at "Last Chance U" JuCo East Mississippi Community College, Allen returns hoping to surpass his 87 total tackles from 2015. There is hope the defensive line will finally show improvement and be able to pressure the quarterback. Texas Tech recorded only 14 sacks last season.
The Red Raiders will be challenged right out of the gate with a difficult non-conference schedule consisting of FCS-opponent Eastern Washington, Arizona State and Houston. Winning all three of those contests would be a huge boost for Kingsbury's bunch. To become bowl eligible though, they're likely going to need wins in at least two of their final three regular season games against Baylor, TCU and Texas.
Kansas Jayhawks  2-10  0-9  (10th in Big 12)  
No one said it was going to be easy when David Beaty took over three years ago in Lawrence. The highlight of the Beaty era thus far is a 24-21 upset home win over Texas at the end of last season. While Kansas went a disappointing 2-10 in 2016, there is optimism that Beaty has the program headed in the right direction in regards to recruiting, player development and the addition of TCU co-offensive coordinator Doug Meacham. The Jayhawks will likely finish in the cellar of the Big 12 again, but expect them to be more competitive in 2017.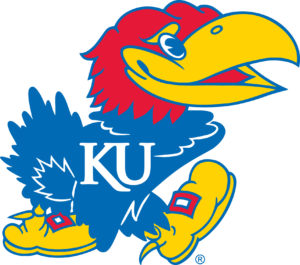 Roommates Peyton Bender and Carter Stanley are currently battling for the starting quarterback job. Bender, a junior who began his career at Washington State before heading to JuCo Itawamba (Miss.) Community College, possesses a strong arm and could take the offense to another level. Stanley, the incumbent redshirt sophomore, appeared in nine games last season and passed for 959 yards and six touchdowns with six interceptions.
The backfield loses leading-rusher Ke'aun Kinner, but could benefit from depth with 5-9 sophomore Khalil Herbert, Taylor Martin and the top-ranked junior college running back Octavius Matthews. Top returning junior wide receiver Steve Sims Jr. will be joined by Alabama transfer Daylon Charlot in the receiving corps, while the line adds another Alabama transfer in Charles Baldwin.
The Jayhawk defense will be headlined by its defensive line consisting of All-Big 12 defensive end Dorance Armstrong and defensive tackle Daniel Wise. Armstrong finished second in the league with 10 sacks, while Wise enters the season as an All-Big 12 pick after recording 10 tackles for a loss. The linebacking unit will benefit from the return of Lawrence native Joe Dineen Jr., who missed the final nine games last season with a hamstring injury. While the secondary returns talented sophomore safety Mike Lee, the unit will lack depth.
Kansas could earn back-to-back wins for the first time in six years if it can defeat SE Missouri and Central Michigan to start the season. That would match last year's win total giving it an opportunity to hit three wins if it can pull off an upset in league play.
Big 12 Championship Game: Oklahoma over Oklahoma State